The OM Trauma Protocol- method of healing and realization. 
Abraham Maslow wrote: "It is as if Freud supplied us the sick half of psychology and now we must fill it out with the healthy half."
This could just as easily be applied to the field of trauma. We've been thorough in our examination of the illness: It is time to uncover potential, also known as flow.
The OM Center for The Transformation of Trauma has just such an aim.
The scientifically supported experientially, proven model that focuses on pursuing health rather than chasing sickness and, as a result, produces not only healing but true potential.  Through the application of the protocoled, safe, reliable procedure of OM, we are discovering the possibility of converting the poison of trauma into the medicine of peak state consciousness shown to have potential effectiveness in these areas.
When we look at trauma, it is not that we are asking for too much with healing, it is that we are not asking for enough. We are dedicated to the healing that comes by way of realizing our potential. The holy grail of consciousness, hyper-focus – is activated by two things: 1) life and death situations and 2) those that are sexually charged. Responsible for accelerated healing and heightened consciousness, hyper-focus works by activating the natural properties of biology at a much higher rate. You heal faster, you think more clearly, you function more effectively. Consciousness moves from disorder to order.
OM works by tapping into this natural impulse in our biology. By training attention to focus even in the most heightened states rather than letting the mind jump around on problems, a state of increased flow is introduced so that the stagnation and congestion moves through and then converts into a greater flow, or potential.
OM introduces heightened biological states of healing by positively reinforcing limbic connection and has shown to have powerfully stabilizing properties and demonstrated heightened resilience. Human beings are born to connect and when trauma occurs, it becomes more difficult. A protocol, then, that includes human connection is a vital new introduction to the field.
This is why we say that healing is a great thing and not enough.
Our OM based trauma protocol is three parts:
Entrainment which is activating flow that trains the nervous system to respond to the most effective point.
Limbic regulation and limbic connection as a means of reprogramming patterning through limbic connection.
Fastening and training attention to one of the two most accelerated impulses in the human body (life/death and sex) to bypass the congestion of dysregulation that occurs as trauma and activating the energetic circulation and parasympathetic nervous system.
Our methodology is simple, we remove what impedes the bodies innate healing process and we train the attention to remain with the fluxuations of the nervous system. Flow is what confers health and happiness.
Rather than a process of trauma/healing that circulates throughout today's life, we aim to break through to a peak consciousness that entrains the mind and body towards progressive endless growth.
This program developed and run by: Dan Kriegman, PhD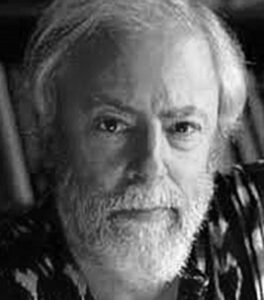 Kriegman is co-author, with Malcolm Slavin, of The Adaptive Design of the Human Psyche: Psychoanalysis, Evolutionary Biology, and the Therapeutic Process, a book that created the psychoanalytic paradigm known as evolutionary psychoanalysis, and co-editor, with J. G. Teicholz, of Trauma, Repetition, & Affect Regulation: The Work of Paul Russell. He has published over 30 scholarly articles and book chapters on topics related to the evolutionary understanding of human behavior and the theory and practice of psychoanalytic approaches to psychotherapy.
He has a full-time private practice providing psychoanalytic treatment to individuals, couples, and families in Newton, Massachusetts, as well as specialized work in forensic psychology.
He is the founder of Zuzu's Place, which is developing a cooperative housing alternative to the mental health system for people who have been diagnosed with major mental illnesses